Qantas has flown into a new era two months ahead of schedule, after Alan Joyce announced his abrupt exit from the airline on Tuesday in the wake of a tumultuous week plagued with scandals.
After 15 years with "many ups and downs" as CEO, Mr Joyce handed over to Vanessa Hudson so the company could "move ahead with its renewal as a priority".
In a sign the airline is taking its new goal seriously, Qantas has repeatedly committed in the past week to improving its reputation and customer relationships — but it is no small task.
Liz Aitken is one former customer who has sworn off ever flying with the airline again, after spending years waiting for a refund for a flight booked by her late mother in March 2020.
Her mother cancelled her flight at Qantas' request in April 2020, requested a refund as per the airline's instructions and was told the wait time was about 12 weeks.
"She received about $56 onto her credit card around July 2020, and wanted to know where the rest of the money was," Ms Aitken said.
The refund request for her mother's airfare was still pending when she died in December 2020, and Ms Aitken reached out to the airline in May the following year over social media and thought she was finally making progress.
"I did everything they wanted me to do, gave them all the information, her booking reference, a booking itself, the confirmation that her flight had been cancelled and the refund request," Ms Aitken said.
"Then I actually didn't hear back from them at all."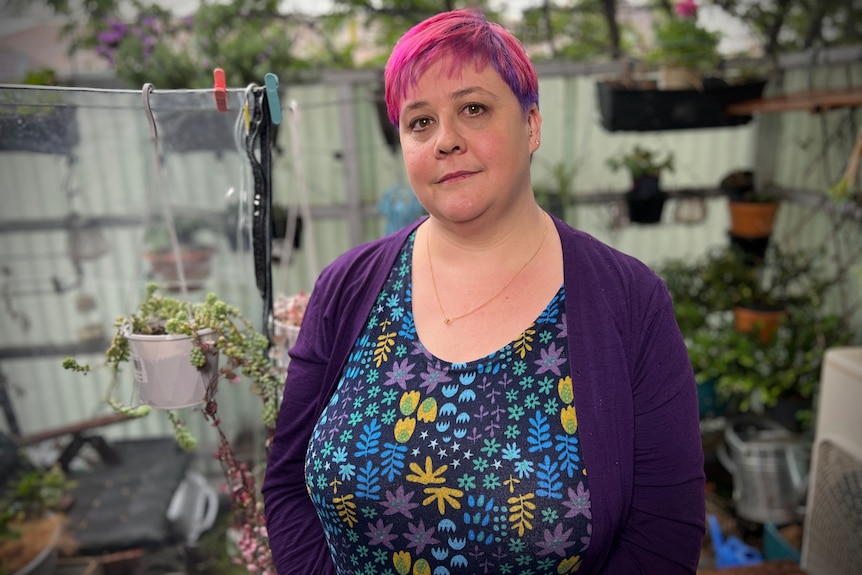 She continued attempting to contact Qantas for months before someone from the airline reached out in July last year telling her the refund had been fully processed — but her mother was only eligible to receive the taxes of her flight back, not the full fare.
"At no time earlier than that had Mum been told, or myself, that only the taxes of the flight would be refunded, and not the flight itself," she said.
"Mum was always a great supporter of Qantas. She never really flew Virgin. She only ever really flew Qantas.
"And the fact that they basically just ignored her for the whole process, and then proceeded to ignore me as well … it just leaves a bad taste in my mouth."
After being contacted by ABC News, Qantas confirmed it would refund Ms Aitken the full $841 that was owed to her late mother.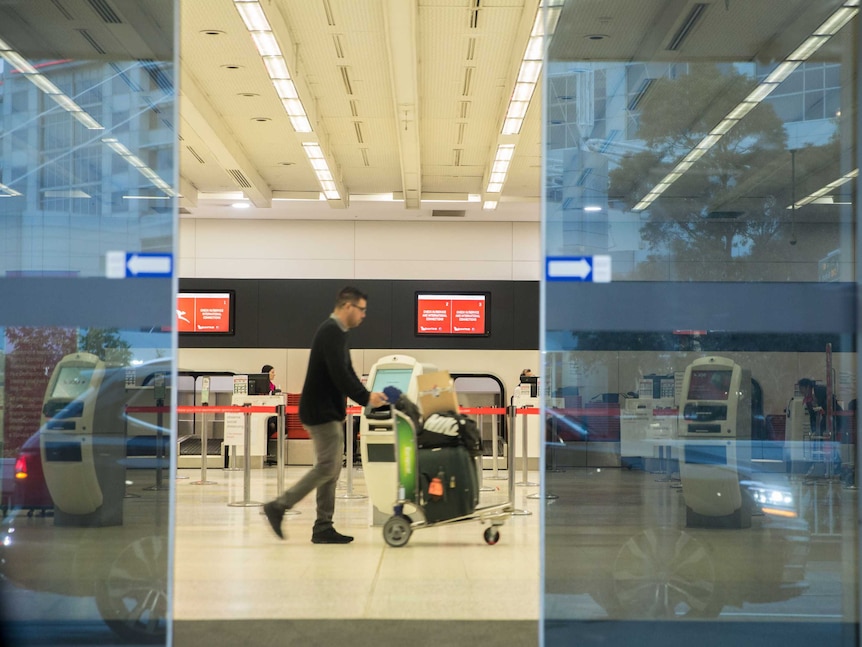 Focus shifts towards the Qantas board
Qantas' decision to award Mr Joyce with about $10 million in shares last Friday, despite the former CEO having backflipped and apologised over flight credits the day before, was met with ire by investors and unions.
Had Mr Joyce stayed on as CEO until November, he was set to pocket about $125 million during his time as the airline's boss. It is unclear what will happen with his entitlements now he has stepped down.
Ms Aitken is not a Qantas shareholder, but said it was hard to fathom why the airline's executives would be rewarded with bonuses.
"I think that's absolutely disgusting … I don't think that the board members should be getting bonuses," she said.
"Bonuses are for doing a good job. In my opinion, Qantas didn't do a good job over the pandemic period and there's a lot of money that they've taken from consumers."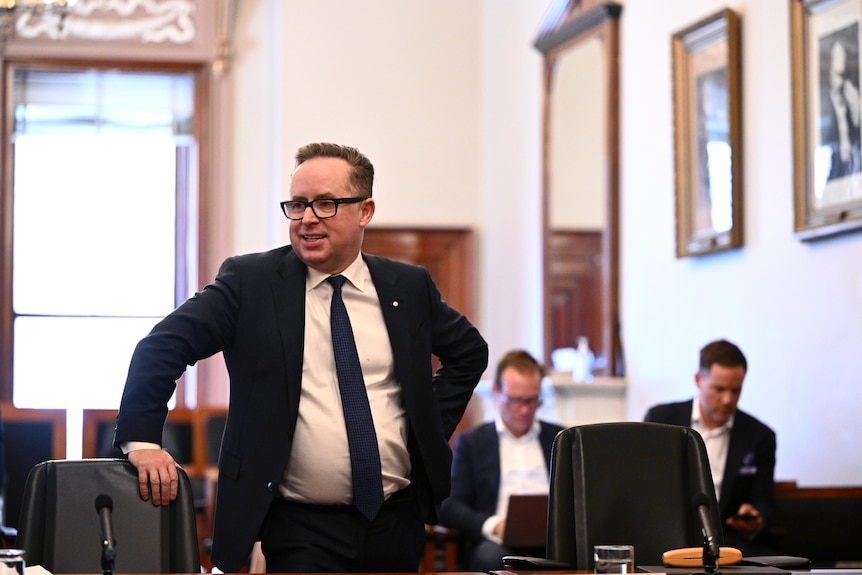 On Tuesday, Transport Workers Union (TWU) boss Michael Kaine said the focus should now be on whether the Qantas board would "spill their positions" so the company could embark on a "total reset" in the wake of Mr Joyce's departure.
Shareholder activist Stephen Mayne said the timing was right for Qantas to refresh its corporate structure before charging ahead with its extensive reputation rehabilitation plan.
"I would argue Alan Joyce out, chairman [Richard] Goyder out," he said.
Former TWU secretary turned Labor senator Tony Sheldon also said the board needed to be held to account for the airline's actions.
"If that doesn't happen, [chairman] Richard Goyder should go when the November AGM [annual general meeting] comes up," he said on Tuesday.
Ahead of the November meeting, Mr Mayne is not expecting a night-and-day difference following the changing of the guard at Qantas.
"Vanessa Hudson has been at Qantas for 29 years and has held all of the major roles across the business, so she's been there a lot longer than Alan Joyce," he said.
"But it's hard to tell. They're a management team and Alan Joyce is a very dominant CEO.
"I think, on balance, you need to stick with her, give her a chance to run things differently."
Customers the focus at a 'challenging time'
As Ms Hudson begins her first day in the top job, Ms Aitken wants Qantas customers to have a better experience than she and her late mother did.
"They should be paying attention to the people that make them money, which is their customers," she said.
Thousands of customers have lodged complaints against Qantas with the Australian Competition and Consumer Commission (ACCC), according to its Airline Competition in Australia report released in March.
Ms Hudson has already made it clear that improving customers' experience — and in turn the airline's brand — is her immediate focus.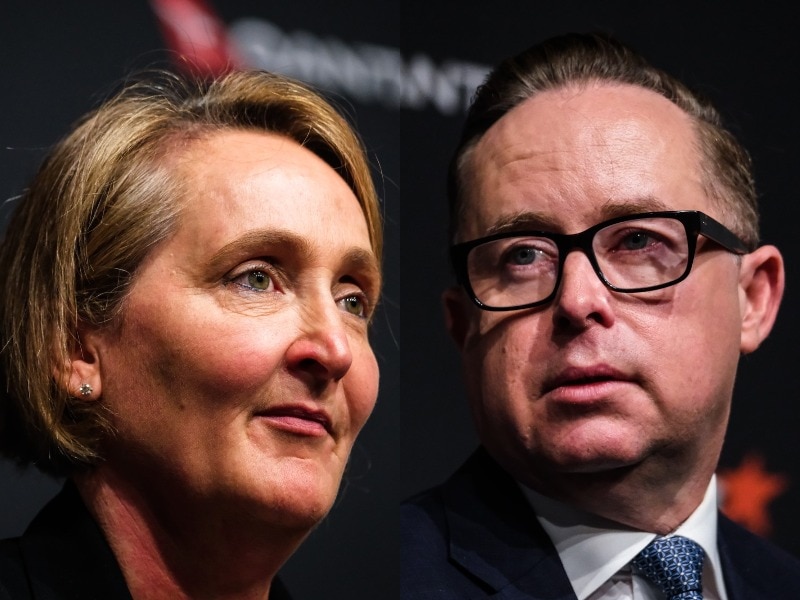 After news of Mr Joyce's exit broke, she used a video message to the airline's 25,000 employees to acknowledge the company had failed its customers, and was committed to improving its reputation.
"Right now, it feels like we're facing another challenging time," Ms Hudson said.
"We know that post COVID we haven't delivered to what our customers expect, but we are listening and we hear what they are saying.
"As a company, our job is to get the balance right between looking after our customers, you, our people, and the business itself.
"Right now, achieving this balance must first start with our customers.
"Together, we can get through the current challenges and show our customers why we deserve to be their trusted first choice."
Loading…
There are also far bigger problems for the airline on the horizon that Ms Hudson will have to navigate.
Qantas is staring down the barrel of a penalty that could cost hundreds of millions of dollars, as the ACCC takes it to court alleging the airline sold tickets to more than 8,000 flights that were already cancelled.
There is also political heat building over the airline's relationship with the federal government which has been in the spotlight since Canberra rejected rival Qatar Airways' bid for extra routes, which could have driven down prices.
On Tuesday afternoon, the Senate voted in favour of establishing an inquiry that will probe the federal government's decision to block a number of additional Qatar Airways flights into Australia.
The motion, put forward by the opposition and passed in the Senate by a single vote, will examine the government's actions relating to "any proposals received in the past 12 months for additional services to Australia's major airports — potentially setting its scope beyond the Qatar decision.
The committee will deliver its full report in October.
Loading…
If you're unable to load the form, click here.


#Vanessa #Hudson #faces #uphill #battle #restore #publics #faith #Qantas #Alan #Joyce #departs